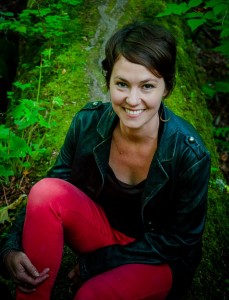 About Monika Proffitt
Monika Proffitt is an installation artist, writer and entrepreneur. In her former life she worked in arts administration as a grant maker and in social services as a counselor to mentally ill homeless people. The two arenas were remarkably similar.
Proffitt's installations have been exhibited throughout the Northwest and New Mexico. She has received awards and commissions from Washington State, the Cities of Seattle and Tacoma, King County, and Pilchuck School of Glass, among others. Her work has been reviewed throughout the Northwest and has been featured on the cover of Lighting Magazine. She has spoken on topics ranging from responsible, creative entrepreneurship to the artist's process in life, career and connection.
Proffitt is also the Founding Executive Director of Starry Night Programs, which offers artist residencies in Truth or Consequences, New Mexico, as well as exhibition and artist training programs. Starry Night Programs was created 4 years ago with the birth of the residency program, and is constantly expanding.
She currently resides part time in New York; otherwise, you can find her at the Starry Night residency program in New Mexico, living amongst the artists and the program staff.
Bio

Nearly two decades ago, I moved from Colorado to Seattle. Finding myself in a place that doesn't have much sunlight for a large portion of the year, I became pretty interested in light as a medium. After realizing how much I loved creating sculptural incandescent lamps, I started thinking of myself as a barista/ lamp maker/ thrift store shopper/ bringer of life to old things.  And that was enough at the time.
I ended up in college after realizing that all I would have in my future was coffee grounds and meager tips if I didn't engage higher education. Forbidden to study art, I turned to general human studies. An internship at a local homeless shelter quickly turned into a real job (the highest paying one I'd ever had at that time, earning me roughly $8.20 per hour- whoa!) and a social worker was born. A revolving door of some of the most fascinating, beautiful people I've ever met was followed by a few physical assaults from some of the more whacked-out clients, and eventually the latter took its toll.  After six amazing years of juggling the meaningful work of counseling with the more lucrative work of bartending, I finally crossed over to the job with a security team at the door.
Bartending led to bar managing, which led to opening bars for other people. At some point I realized that if I could make a living creating art, I'd be the happiest person alive. And if I never tried to make that happen, someday I was going to look back and regret a large portion of my life. So, it was after becoming a college graduate that I formally embarked on learning as much as I could about the mediums that brought me closer to this joyful, light-filled place that existed in my mind.
Since then I have worked extensively with  a milieu of materials such as encaustic,  glass, coffee filters, beeswax, hand made paint, fiber optic cable, LEDs, field recordings, personal narratives, anonymous 1-800 number confessions, and custom electronics to make interactive installations. My work focuses on abstraction of the social and physical landscape, the curative power of listening, and the politics of intimacy. My work has been exhibited throughout the Northwest, New Mexico, and New York. I have received grants and awards from the Pilchuck School of Glass, the city of Seattle, the city of Tacoma and a smattering of smaller residencies and shows. On top of it all, I was thrilled to be featured on the cover of Lighting Magazine a few years ago.
At some point along the way, my engagement in the arts community as an artist landed me a position in Arts Administration, which entailed many long hours of coordinating art shows and events with several Seattle agencies including the Henry Art Gallery, Benham Gallery, Capitol Hill Arts Center, the Tashiro Kaplan building, and Harborview Medical Center to name a few. I have served as a panelist for 4Culture, the Seattle Mayor's Office of Arts, and the Northwest Artist Registry. During my tenure at Art Patch, I created a small grants program for individual artists and artist teams, which awarded modest monies throughout the year rather than once annually in consideration of the sensitive timing associated with many art projects. This proved to me just how awesome it was to help artists and be able to give them money for their projects. This then led me to be able to serve on several panels for grants and opportunities for artists and artist teams, which, in a nutshell, was awesome.
I currently run an artist residency program in New Mexico that I founded back in 2011 called Starry Night. Over the past few years, the residency program evolved into Starry Night Programs, where we offer residency, training, and exhibition opportunities to emerging artists. So far I've been a bartender, counselor, grant writer and program director, and an artist. I get to live in New York part time, where there is such a rich concentration of inspiration and creativity that I pinch myself regularly, and some of the year, I also get to live amongst amazing artists working away at a program I created in the Southwest. So far the endeavor to create my own luck has paid off.